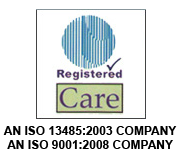 Continuous Passive Motion (CPM) Machine
A Continuous Passive Motion (CPM) Machine Gently Moves a Surgically Repaired Joint (Knee, Shoulder, Elbow, etc.) in order to help keep the joint flexible and lubricated. CPM equipment have been proven to..
Continuous Passive MotionCode: LCS 231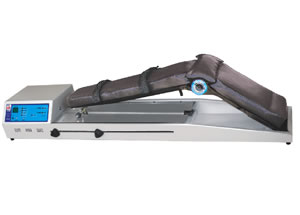 CONTINUOUS PASSIVE MOTION unit is designed for lower limb. It is based on solid-state circuitry, silent, smooth & powerful servo motor for continuous operation, instant start/stop.

APPLICATION:
Continuous Passive Motion Therapy if used immediately after surgery can give several important benefits to the patient like maintenance or improvement in the range of motion, reduction in pain and discomfort.
SPECIFICATIONS
DIMENSION (L*H*D)
1100mm, 224mm, 185mm
WEIGHT
16 Kg. Approx.
OPERATING VOLTAGE
220V AC 50Hz
ABSORPTION
60-Watts Max.
FUSES
1 Amp
ROOM TEMPERATURE
10°C to 40°C
MOISTURE
10% to 80%
NOTATION RANGE
10° to 120°
DIGITAL TIMER
01 ~ 99 Minutes Adjustable
PATIENT SAFETY
Available